Thank you to everyone who is Working Together to support quality afterschool and summer learning opportunities!
Check out our most recent video debuted at the Oregon Afterschool Conference on November 2nd, depicting what it means to work together for Afterschool.
Click Here for more information and resources from our 2019 Oregon Afterschool Conference. If you are interested in learning more about our Quest for Quality Afterschool Campaign and videos documenting quality afterschool across Oregon, check them out HERE. 
---
Tell us who you are?
Take this short 5 minute survey and help us know who is working in afterschool. https://www.surveymonkey.com/r/AfterschoolWorkforce2019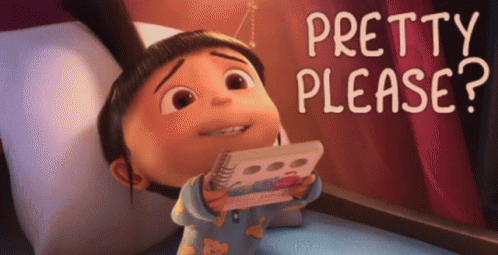 ---
How do you Inspire Youth?
Here is My Voice Music's story of inspiring student dreams through expanded learning opportunities, including inspiring footage of youth in action during their summer rock camp. You can check out some of our other This is Afterschool videos here or more about how we define the components of Quality in Afterschool & Summer Learning. 
This is Afterschool: Inspiring Student Dreams All Year Round.
---
This is Afterschool. Increasing School & Community Partnerships.
OregonASK is working to build awareness and shared language around quality expanded learning. We are working with partners around the state to demonstrate the work being done to build quality expanded learning opportunities for more youth across the state. Check out our most recent video highlighting the Expanding Horizons Youth Center out of the Cow Creek Tribal Community Center.
This is Afterschool – Increasing School and Community Partnerships from MetroEast
---
Afterschool Access & Equity Survey
In response to a growing need, and as part of our Opportunity Grant, OregonASK set out to collect information from across the state that would help identify barriers to accessing afterschool programs as well as equitable practices within the field. We have been collecting data about the world of afterschool in Oregon for over a decade and know the importance of hearing from the field, parents, and youth about the challenges faced every day. Our survey collection started in spring of 2018, followed by focus  groups throughout the fall and winter, in hopes of identifying where gaps in service may exist to be able to effectively advocate for more funding and resources to support quality expanded learning opportunities for all youth in Oregon.
We have an Interim Report showing some of our initial findings, but are welcoming any last responses from programs, staff or youth who wan to share their voice about their afterschool experience. Find out more about the research project here or contact us at survey@oregonask.org for specific results questions.
---
NEW REPORT FROM ASPEN INSTITUTE: A Nation at Hope
The Aspen Institute released the National Commission on Social, Emotional, and
Academic Development Final Report on January 15th. The release of "From a Nation at Risk to a Nation at Hope" is filled with profound hope on how we can foster in our children the knowledge, skills, and character to make better lives and a better country.
This report emphasizes translating how people learn into practice and helping students learning skills like collaboration, empathy, and perseverance requires systemic change. This understanding is fueling a growing movement of young people, educators, parents, researchers, leaders in business and civil rights and communities from across the country. Science has made clear that children learn best when we teach them as whole people, and schools and communities are recognizing that they can no longer separate academics and students' broader development.  To view the whole report, click here.
---
What do you know about OregonASK's partners?
OregonASK is built on partnership- from the local to national networks we are members of- we know that collaboration and connection are the basis of community and the best way to support children. Learn more about OregonASK's partners on our partners page– including how you can get involved!
---
Welcome to the OregonASK website! Resources you're looking for may have moved or may not be available online at this time. If there is something specific you're looking for but can not find contact us here and we will do our best to find it for you.